Insuring a skoolie insurance takes a bit of time and research, but the peace of mind it brings is more than worth the effort. Skoolie insurance may save you tens of thousands of dollars in repairs and maintenance every year. Alongside property damage and theft, it also covers medical expenses in the unfortunate event of an accident.
Despite popular belief, skoolie insurance isn't expensive or hard to get. To help you with your journey, we'll discuss everything you need to know about skoolie insurance, including how to insure a skoolie in seven steps. Let's dive right in!
What Are the Types of Skoolie Insurances Available?
Insuring your skoolie protects it from theft, vandalism, and other damages. Depending on your needs, there are four common types of skoolie insurances available. This includes full coverage insurance, commercial vehicle for personal use insurance, renter's insurance, and RV insurance for converted buses. Let's discuss each one in further detail.
Full Coverage School Bus Conversion Insurance
The full coverage skoolie insurance is quite similar to regular RV insurance. Like the latter, it covers comprehensive, liability, and collision insurance. However, skoolie owners need to go through several extra steps to get this type of insurance for their skoolies.
To get full coverage insurance, your skoolie must be "complete." This means that the bus must come with functional bathroom facilities, a drinkable water supply, heating and cooling, a refrigeration appliance, and a 110 to a 125-volt power supply.
Commercial Vehicle for Personal Use Insurance
If you haven't fully converted your skoolie just yet, this insurance is for you. Commercial vehicle for personal use insurance, also known as conversion insurance, insures the buying and building process of your skoolie. It also covers the time it's stored whenever renovations are taking place.
Please note that a personal commercial policy isn't the same as a commercial vehicle for personal use policy. The former is usually far more expensive than the latter. This is because the insurance company will treat your skoolie as a commercial vehicle for business purposes rather than a personal vehicle.
Be as honest as possible about how you'll use your skoolie to get the right insurance for your vehicle. It's best to visit an independent insurance agent rather than an insurance company to get this type of insurance.
Renters Insurance
Many skoolie owners issue a renter's insurance to add liability to their insurance protection and their personal belongings. However, this policy requires you to have a permanent address.
RV Insurance for Converted Buses
Once you've turned your bus into a home and retitled your bus to a motor home, a full-time RV policy is worth looking into. This type of policy covers damage, accidental or otherwise, that occurs when the skoolie is parked on a lot or land. It also covers driving as well as your belongings.
Full-time RV insurance is ideal for individuals who use their skoolies as their permanent residence.
Professional Skoolie Conversion vs. Non-Professional Skoolie Conversion
In general, it's easier to get coverage if you opt for a professional conversion rather than a non-professional bus conversion.
Therefore, if you want to skip the headache of searching for an insurance company for your skoolie, consider hiring a professional to convert the school bus for you. This will not only save you time and effort but also increase your chance of finding a reliable insurance company for your skoolie.
Some companies don't insure a non-professional skoolie conversion, thus limiting you from getting the insurance you want. Insurance companies prefer professional conversions because you're less likely to file an insurance claim if a licensed professional completed the project.
In any case, if you choose to convert a bus into a skoolie, consult an insurance professional first so you can get the pros and cons of each scenario.
How Much Does a Skoolie Insurance Cost?
The cost of skoolie insurance varies dramatically from state to state. However, most skoolie owners pay an average of around $80 to $170 a month, which amounts to $1000 a $2000 a year.
Here are some factors that may affect the cost of your insurance.
Location/State
Unsurprisingly, areas with higher costs of living equal higher rates. After all, insurers examine the cost of repairs and the probability of claims depending on your location.
Likewise, areas that frequently experience harsh weather (hurricane threats, snow, etc.), and crime cost more for insurance.
Insurance Type
The exact price of your skoolie insurance depends on the type of insurance you're getting. For example, a commercial vehicle policy for personal use may cost around $1,000 to $1,500 a year, while an RV policy may cost $1,000 to $2,000 a year due to extra coverage fees.
Bus Age and Condition
Older models usually cost more to insure than newer models, especially if they aren't well kept. Some insurance carriers don't insure buses that are more than 20 years old at all.
Before issuing the insurance, the company will inspect the bus for any signs of wear and damage to assess the overall value of your skoolie. Therefore, it's best to repair any obvious signs of damage to prevent higher premiums.
Bus Make and Model
The bus's make and model will also affect your insurance rate. Naturally, luxury brands have higher repair fees than regular brands, resulting in higher insurance fees.
Additionally, insurance companies will check the condition and quality of the engine and transmission to determine the risk it presents.
Driving Experience
If you haven't driven a bus before, expect higher insurance rates. Your driving experience allows insurers to estimate the probability of accidental collision or damage when you're on the wheel.
When applying, make sure to tell your agent how experienced you are when driving a bus. Some companies only ask if it's your first bus without giving you the chance to explain how long you've driven it.
Although you don't need a Commercial Driver's License (CDL) to drive a skoolie, you might need an Air Brake Certification or a special license depending on your state of origin. We've got another blog post about whether you need a CDL to drive a skoolie, here.
If you're a young driver with little experience, you can reduce the cost of your insurance by finding another driver to name in your insurance. However, putting someone else as the primary driver, also known as "fronting," is illegal and might result in insurers rejecting claims.
Therefore, it's best to get a few years of driving experience before owning a skoolie to not only reduce insurance expenses but also protect you from accidents because of inexperience.
Bus Size
The larger (and heavier) the bus, the more it'll cost to insure. Statistically, large buses are involved in more accidents, which is why insurance fees are more expensive. Also, large buses have larger engines, equaling more repair fees.
Safety Features
The more safety features your skoolie has, the cheaper your insurance will be. After all, a fully secure skoolie makes it less of a risk to the insurance company.
The insurance company may also assess the security of your vehicle. If it's flashy and prone to theft, the company may increase the insurance rate.
Where the skoolie is kept at night will also affect the rate. If your skoolie is safely stored away at night, there's a lower chance of theft and damage, therefore reducing the price of your insurance.
What Are the Coverage Options for Skoolies?
Insurance companies offer several types of coverages for your skoolie, depending on the vehicle's function and state. Here are some of the most common options you'll encounter.
Liability Coverage
In most states, liability coverage is mandatory for all moving vehicles. This type of policy covers property damage and bodily injury for auto accidents in which the skoolie driver is at fault.
Collision Coverage
As the name suggests, collision coverage helps you pay the costs for repairing or replacing your skoolie if it's been in an accident with another vehicle or object (i.e., a tree or a fence).
Comprehensive Coverage
Comprehensive coverage is an optional add-on that protects your skoolie from damage unrelated to accidents, like storms, hurricanes, flooding, fallen trees, etc. It also covers vandalism and theft.
Uninsured/Underinsured Coverage
This type of coverage covers damages or medical bills for individuals who get into an accident with a driver that doesn't carry liability insurance or doesn't have insurance at all.
Personal Items Coverage
Personal items coverage covers the replacement costs of personal items you've installed in your skoolie. This coverage is ideal for skoolies converted into mini-homes, as you're more likely to store personal or household items in them. It's essential for full-time travelers who have expensive equipment on board.
Road Assistance Coverage
This coverage covers costs related to road assistance (towing, fuel delivery, flat tire change, on-scene labor, etc.). This coverage is particularly useful for older buses with dated engines and individuals who do a lot of traveling.
Want to Insure Your Skoolie? Follow These 7 Steps
The process of insuring a skoolie differs from location to location, but there are universal steps that everyone must go through. Here are some steps to follow to get your skoolie insured.
Step 1: Renovate Your Skoolie
In order to qualify for bus conversion insurance, your skoolie must show living quarters similar to an RV. This includes:
Refrigeration appliances
Cooking appliances
Bathroom equipment and facilities
Drinkable water sources
Heating and air conditioning
110 to a 125-volt power supply
Different states have varying rules as to what a skoolie must be equipped with. It's always worth checking your state laws requirements and making a list so you can fulfill whatever's needed during renovation.
Step 2: Keep Track of Your Expenses
While building your motor home, keep track of all your expenses, no matter how small. Save all your receipts and records of everything that goes into the bus.
If possible, make a spreadsheet of every purchase to make them even easier to track. To keep things organized, break every section into categories (bathroom equipment, living room equipment, kitchen equipment, etc.). Your insurance company might need these records when insuring your skoolie.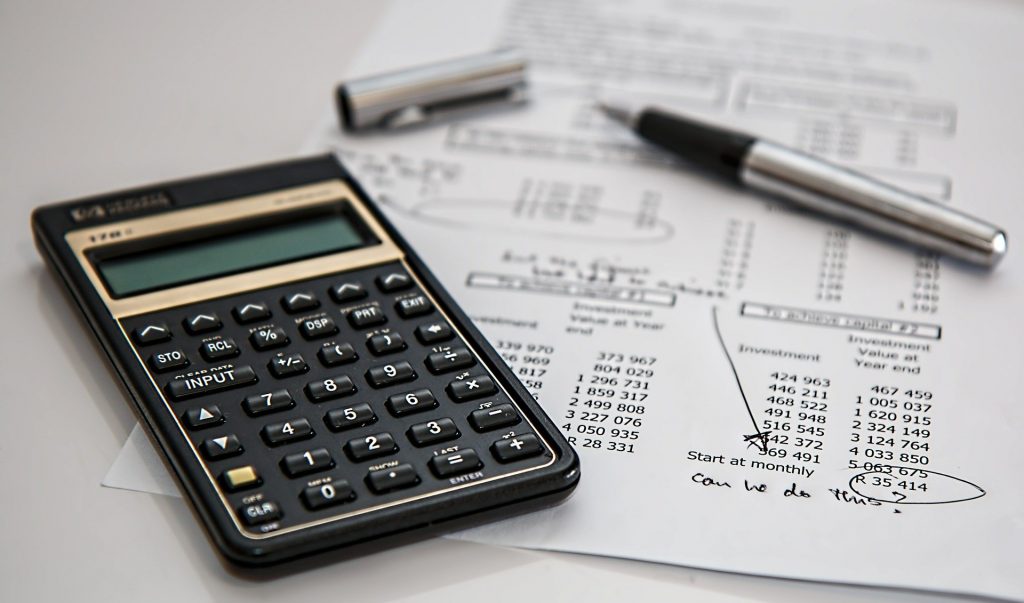 Step 3: Repair or Replace Obvious Damages
The insurance company thoroughly inspects your skoolie for damages that might risk or endanger your safety.
The more damages there are, the higher the insurance fee. Therefore, you'll want to make some repairs before applying for the insurance policy. Make sure that your home-on-wheels is well built, secure, and theft-proof.
Step 4: Take Pictures of Your Skoolie
Once you've repaired and renovated your skoolie, take several pictures of the bus's interior and exterior. The pictures must be as detailed as possible. Take pictures of the following areas:
Bus interior (every angle possible)
Bus exterior (every angle possible)
Bumpers
Roof racks
Paint/color changes
You should also take a picture of the full finished product. Insurance companies will need these pictures to identify the quality of your work. Make several copies just in case so you can use them for your own personal reference.
Step 5: Re-title the Bus as a Motorhome
Until the bus is fitted with certain features (see above), you won't be able to use it as a private recreational vehicle.
If you want to legally drive the bus as a recreational vehicle, it needs to be registered as a motorhome. Most insurance companies need this title to issue a policy for your skoolie.
The process of rewriting your insurance policy from auto insurance to a motorhome varies in every state, so what might be true to some might not be true to you. For this reason, contacting your local DMV is imperative to complete the insurance process. Ask the DMV of the state's requirements and proceed from there.
In most areas, you need the following documentation to change your bus's registration from commercial to RV:
Vehicle Identification Number (VIN), usually located on the title
Emissions test
Signed title and a bill of sale
Statement of changes from a bus to motorhome
Certified weight slip
Proof of basic utilities (independent source of power, sleeping area, water and toilet, refrigerator or icebox, etc.)
Alongside the above-mentioned requirements, some states require you to get a safety inspection before approving the title.
Fees differ from state to state, but a full inspection generally costs anywhere between $150 to $1,000, depending on the size and weight of the skoolie you're having inspected. Once the inspector approves your home, you'll be able to change the title from commercial to a personal motorhome.
Step 6: Find the Right Bus Conversion Insurance Company
Insurance companies come with their own set of policies and practices that'll determine the time, effort, and cost required to insure your skoolie.
Asking for advice in skoolie forums is a great way to find an experienced insurance agent. Experienced skoolie owners may also offer expert insights and streamline the process to give you an idea of where to start. This will help you narrow down the companies to work with.
Some of the best skoolie insurance companies are as follows:
If you're a member of KOA (Kampgrounds of America), you'll likely get a fantastic deal from Progressive Insurance. KOA chose Progressive as its preferred RV insurance provider, so anyone who goes with Progressive through KOA will get a special discount.
Good Sam and RVInsurance.com offer decent rates depending on your locale.
Allstate tends to be on the pricier side, but you'll get premium service in exchange. If you live in Florida or an area close by, it's worth contacting Kelly Newsome of Allstate (352-326-9300). Considered the "Skoolie Queen," Kelly Newsome has received glowing recommendations from the skoolie community.
Even if you're not in Florida, the Allstate office can transfer you to an agent who specializes in skoolie insurance in your general area.
National General is the best option if you've opted for a non-professional skoolie conversion, as opposed to getting a professional conversion.
Although skoolie agents are fairly hard to come by, don't settle on the first company you find. If possible, get quotes from at least three companies and select the most suitable rate based on your budget and needs.
If you want to pay a little less every month, ask the insurance company for higher deductibles, which is the amount you'll pay before the insurance policy comes through. For example, increasing your deductible from $300 to $500 will substantially reduce your coverage costs.
Step 7: Be Honest, But Don't Overshare
As they say, honesty is the best policy. However, being too honest may prevent you from being insured due to a misunderstanding. This isn't to say that you should lie, but you shouldn't mention detailed specifics, either. If your insurer didn't ask, you don't have to answer.
For example, if your insurer doesn't ask how many miles you're planning on traveling each year, it's best not to mention it. You don't know what the future holds, after all. However, if you're absolutely sure that you're going to use your skoolie for traveling, search for a plan with unlimited mileage. Choose your questions and answers carefully.
What's the Difference Between Part-Time and Full-Time RV Insurance Coverage?
If you're planning to use your skoolie as your permanent residence, consider getting full-time RV insurance. Full-time RV insurance is an optional coverage specifically designed for individuals residing in a motorhome for more than six months of the year. With this insurance, you're covered against injuries, liabilities, and damage from where your skoolie is parked.
Although it depends on the level and number of coverages you select, full-time RV insurance is generally more expensive than part-time RV insurance. However, most skoolie owners agree that full-time coverage is always worth the expense if you're using your skoolie as your home.
Moreover, if you file a claim while using your skoolie as your permanent residence without full-time RV insurance, the company may reject your claim.
Progressive and Good Sam appear to be among the best skoolie insurers that cover full-time RV insurance. Fees range anywhere between $1,500 to $2,000 depending on your state and coverage type.
Part-time RV insurance, as the name suggests, is for recreational use only. If you get a quote for skoolie insurance, it's almost certainly for part-time RV insurance.
Most policies assume that you'll take your skoolie out camping several times a year for no longer than a week or so. Therefore, if you're planning to use your motorhome as a permanent residence, please mention it to your insurer.
Part-time insurance is fairly inexpensive, but it doesn't come without its limitations. For instance, you're not allowed to use your skoolie as a permanent domicile for longer than six months a year. This means you can't use the vehicle for three months at the beginning of the year and another three months at the end of the year.
Additionally, part-time RV insurance limits its miles driven, types of use, and, in some cases, where you camp.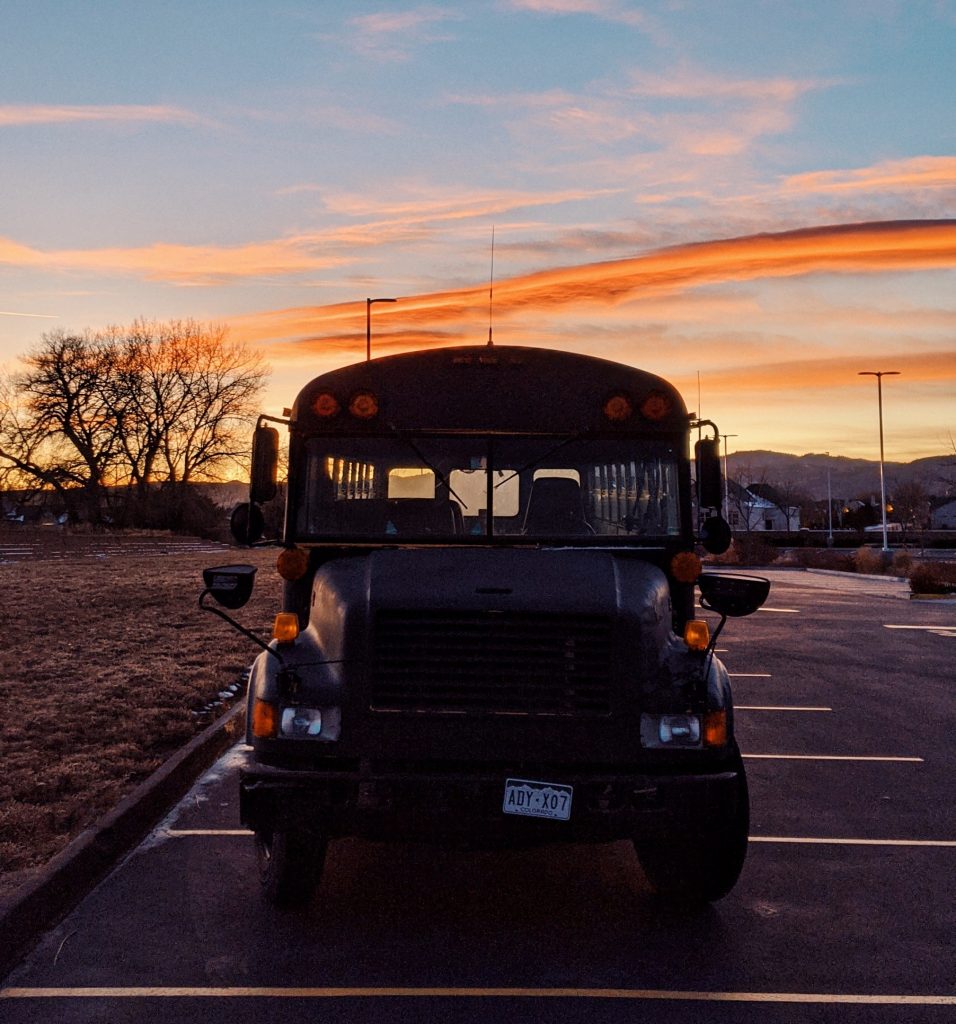 When Do You Need to Insure Your Skoolie?
Most users insure their skoolies once they're already converted. However, others insure their skoolies before or during the conversion period. Ideally, it's best to insure your skoolie on three separate occasions: when you buy it and drive it home, when you convert it, and after you convert it.
Before Conversion
A school bus is only eligible for motorhome insurance once it's been converted into a motorhome. Therefore, before converting your skoolie, you'll have to insure the bus with a commercial vehicle for personal use insurance.
The availability and cost of this insurance depend on the state you're in, how much risk you're willing to take, and whether or not you bought the bus on finance.
If you're planning to convert the bus straight away, opt for insurance with limited mileage so you don't spend a ton of money to insure it. In some cases, you'll have to provide your insurer with the location in which the conversion will take place and the dates you'll drive your bus home.
If you don't want to commit to a full-time commercial vehicle for personal use insurance, ask your insurance company for temporary insurance or liability-only insurance. Temporary insurance has a limited duration of 24 to 72 hours, while liability-only insurance covers on-road damages.
Another option is to ask the seller to deliver the school bus directly to you. This way, they'll be liable for any damage during its transport.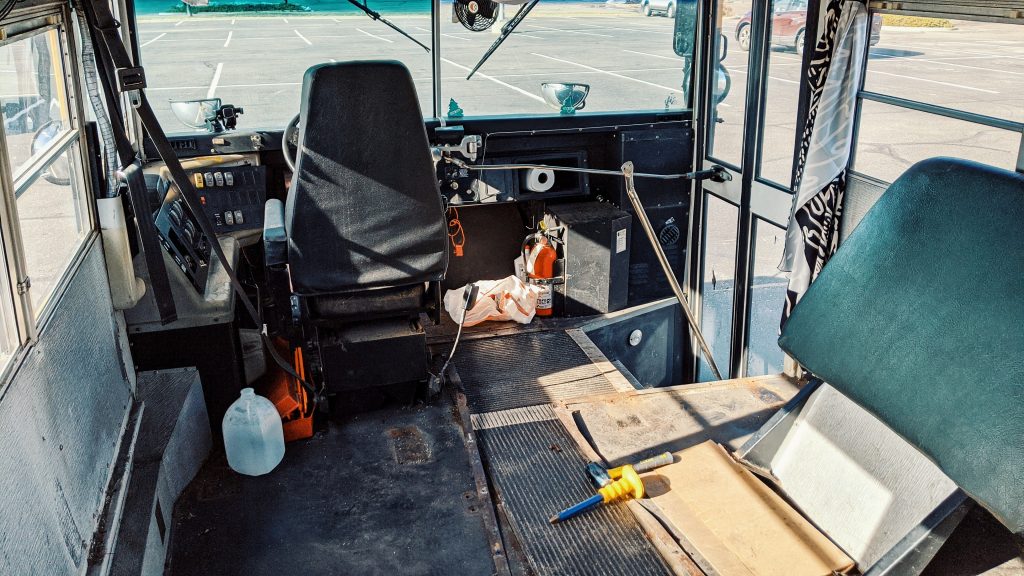 During Conversion
Insuring your skoolie during conversion is optional but highly recommended.
Converting a school bus into a functional skoolie takes weeks if not months. During this process, the skoolie might get stolen, driven into, or damaged by fire.
The responsible thing to do is to opt for commercial comprehensive insurance, storage insurance, or personal items coverage. If you're planning to drive your skoolie around from place to place, get yourself liability insurance.
Throughout the conversion process, keep the receipts and invoices you received. This information might be used by your insurance company to calculate the item's replacement value in case of damage or theft.
If you want to further secure the items you've installed in your skoolie, opt for a professional conversion. This way, you'll have long-term warranties for product quality and installment.
After Conversion
Once you've converted your skoolie, you have a lot more freedom in terms of the insurance. Alongside liability insurance, you can get comprehensive insurance, collision insurance, uninsured and underinsured motorist insurance, full-time insurance, and much more.
If you're planning to live in your skoolie for more than six months a year, you'll want either a renter or home-owner insurance cover, which not only covers the vehicle itself but also the personal possessions in the vehicle.
Perhaps the easiest way to get your skoolie insured is to contact your car insurance and house insurance company and see if they cover skoolies. If you're a long-term client, the company may offer you a discount for having multiple insurances under your name.
If your current insurance company doesn't insure skoolies, you'll have to look for insurance companies or independent insurance agents that specialize in skoolies. The company you've selected will decide what coverage best suit you and your budget.
Frequently Asked Questions
How much do skoolies cost?
Skoolies generally cost around $20,000 to $30,000 for internal construction and repairs.
The bus itself may cost around $4,000 to $10,000 depending on the mileage it has. The lesser the mileage, the more expensive it'll be.
Brand new buses can cost anywhere from $90,000 to $300,000, which isn't worth it if you're just going to renovate it, so most people buy used buses and then renovate. For more info, check out our FAQ page and this post.
Does my skoolie really need insurance?
Yes. In most states, liability insurance is mandatory. Even if it isn't, an uninsured skoolie is a massive financial risk.
Imagine spending thousands of dollars to renovate your skoolie only to have the contents of your skoolie — or even worse, your entire skoolie — stolen.
Plus, you never know when accidents might happen. Skoolie insurance helps cover medical expenses if the policyholder is found responsible for the injury.
What are the documents required for claiming skoolie insurance?
It depends. If your vehicle is damaged due to weather conditions (i.e., hurricanes, earthquakes, floods, and human-made disasters like terrorist attacks), contact your insurer straight away and file a claim with the policy details.
If your vehicle is damaged due to a road accident, you'll have to submit a claim form along with your driver's license, a valid fitness certificate, and the registration certificate of the vehicle. In cases of third-party injury, death, or property damage, you'll have to submit an FIR (First Information Report) issued by the police.
For medical treatment, the policyholder needs to be sent to a hospital where the insurance company is in partnership with.
In case of reimbursement claims, most insurance companies give you the flexibility of having your vehicle repaired in any garage. However, you'll first have to pay for the repair costs first before getting reimbursed.
If you do decide to make a reimbursement claim, submit the original copy of the bill and receipt to your insurance company so they can get the claims processed ASAP. Depending on the company you're working with, reimbursement can take several weeks to months.
How can I renew my skoolie insurance?
You can renew your skoolie insurance by visiting the nearest branch of your insurer, contacting customer service, or submitting a renewal form online.
If you want to renew the policy online, simply visit the insurer's website, go to the "policy renewal" option, and fill in the required details. Once you've made the payment, your policy will automatically be renewed.
How often do you have to renew my skoolie insurance?
Most motorhome insurance policies automatically renew at the end of the term period so you'll never go without a policy. If the company doesn't have an automatic renewal option, you'll likely have to renew your policy once every six months to one year.
Final Thoughts
Although relatively straightforward, insuring your skoolie takes a bit of time, patience, and tons of research.
In order to qualify for skoolie insurance, you'll first have to renovate your bus in a way that meets state motorhome laws. You'll then need to re-title the bus as a motorhome so you can use it as a private recreational vehicle.
Depending on the state you live in, you may or may not require a safety inspection before approving the title. Once done, you can now qualify for an RV policy or bus insurance company that allows both professional and non-professional conversions.
Some of the biggest and most trustworthy insurance companies for skoolies are Good Sam, National General, Progressive, and Allstate. They're good places to start if you're not quite sure how skoolie insurances work.
It's also worth visiting skoolie forums and communities for insurance advice. However, take everything with a grain of salt, as policies differ from state to state.