One of the biggest challenges that an RV owner may come across while traveling is securing provisions and supplies, especially water. This is because water is necessary not only for drinking but also for tons of other vital requirements, such as bathing, cleaning, and more!
The problem is, water can get pretty costly when you're on the road, so buying all your water at retail price is usually left as a last resort or for emergency situations only.
If you want to know where to find free/cheap water while traveling, you're in for a treat! In this article, we'll walk you through some of the best options out there to save your money. Let's dive in!
1. Gas Stations
The global standard for finding accessible and potable water at cheap prices is gas stations. Ideally, you can find a water tap or a fountain in the gas station where you can fill up for a reduced price or even for free.
Additionally, some gas stations offer a discounted price on buying water in large quantities, such as multiple gallons.
Moreover, some gas stations might also offer shower rooms that you can use in order to save on the water you use on the road. In addition to all that, many Glacier water refill stations are installed within gas stations, but more about that in the following point!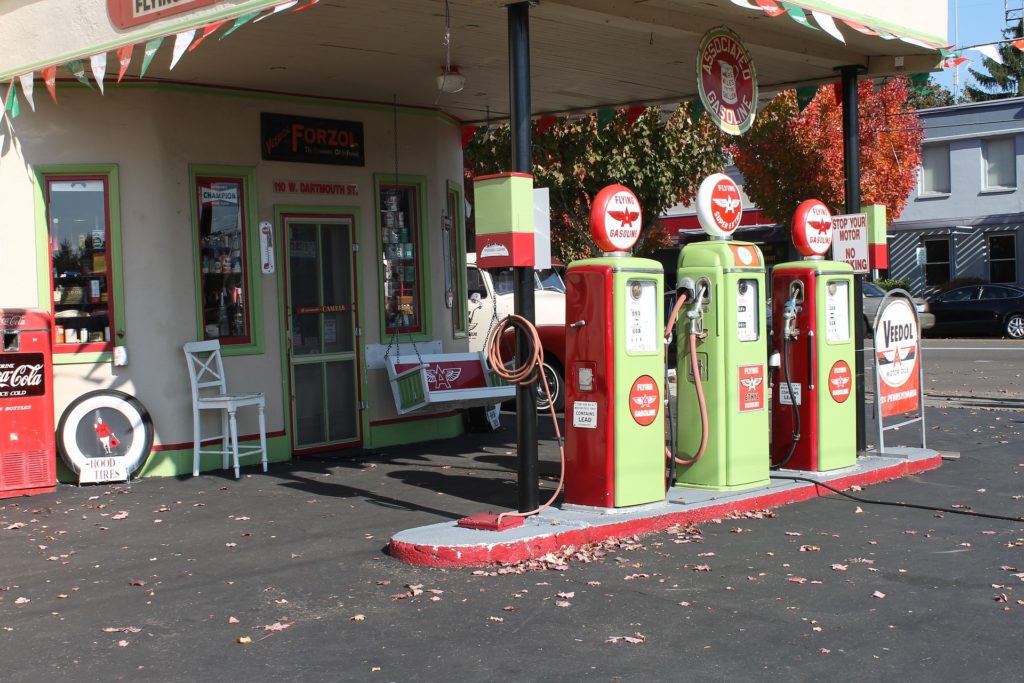 2. Primo and Glacier Water Refill Station
Glacier, owned by Primo, is among the largest water brands in the country. The company has installed multiple water refill stations across the nation.
You can use anything from large water bottles to buckets and five-gallon jugs to fill up on water there for a significantly reduced price when compared to bottled water.
Finding the closest of these stations is as simple as googling them along with writing your location.
This option is also ideal for green living because you'll limit your plastic use by filling up large containers from the get-go.
3. Highway Rest Stops
Some highway stops offer various stations where you can refill on drinking water. In fact, some counties and states might even put out signs that mark the spot where the stations are installed, so keep an eye out for these symbols and signs.
Some countries make it so easy for you that they have clearly marked drinking water stations at stops along the highway. Keep an eye out for the tap symbol on signs while you are driving.
The only drawback of highway rest stops is that they're always pretty crowded, so you may not have the chance to fill up on larger jugs and buckets. Yet, they're excellent for small-scale refills.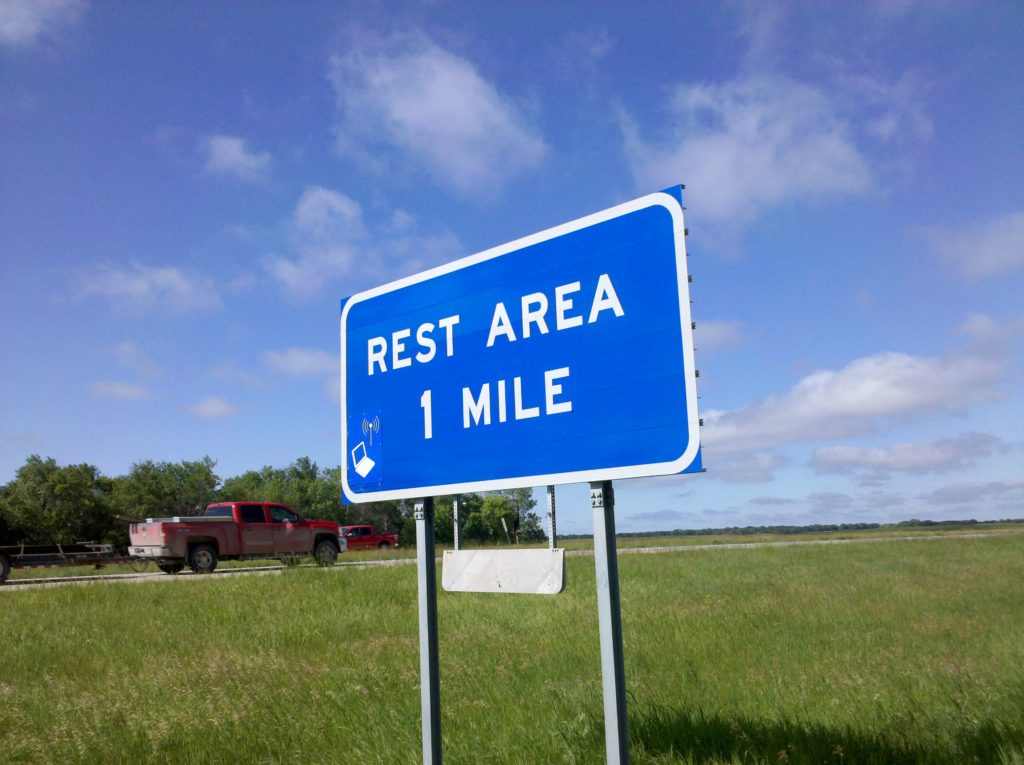 4. Dump Stations
Dumb stations are specifically designed for recreational vehicles and trailers, and they offer everything a long-term traveler might need along the road trip, including water, food, and even bathrooms and rests!
Luckily, there are several websites and smartphone applications that will list out the locations of these dump stations by state.
5. Websites and Smartphone Apps
Since there are many websites and apps that you can use to find sources for cheap and almost free water, we've conducted tons of research to compile the best ones in this list, which includes:
6. Personal Water Purifiers
If you're traveling so far away from signs of civilization, it would pay off greatly to have a water purifier on you.
These handy tools will convert any running water that you collect from rivers or lakes into potable water that is almost (up to 99.99%) germ-free water.
There are plenty of decent options on the market, such as the LifeStraw, which is super portable and works extremely easily. You simply add the straw to the water and sip like a regular straw to enjoy clean water!
The General Ecology Filtration System is another portable camping filter that uses a hand pump to generate larger quantities of potable water.
7. State and National Parks
Most local, state, and national parks across the country have water fountains as well as several stations where you can refill your water for free. By planning your route around these stations, you can easily enjoy free water all year round!
8. Campground Water Hookups
Most high-rated campgrounds have water hookups where you can refill your jugs with water straight away for pretty cheap prices.
However, unless the place states that the water offered is potable, it's best to limit this water to bathing and cleaning.
9. Restaurants
A lot of RV owners and travelers have been using this simple trick to save hundreds or even thousands of dollars on their water consumption every year.
Many restaurant chains don't charge any costs for tap water, even if you're not a customer. Most of these companies use this marketing strategy because it attracts more people into their restaurant where they might consider purchasing a quick meal as well.
Among the most notable chains that offer free tap water are McDonald's, Burger King, Chipotle, Starbucks, The Bread Factory, Potbelly, and Sbarro. You can simply refill on a few medium-sized bottles for drinking simply by asking.
10. Ask the Locals in the Area
Although this method may not always work perfectly, connecting with the locals, such as cafe and shop owners, and asking them for a quick refill will save you a ton of money and searching time.
Even if the locals can't provide you with water, they can easily guide you to the nearest spot where you can refill your water either for free or for a discounted price!
Final Thoughts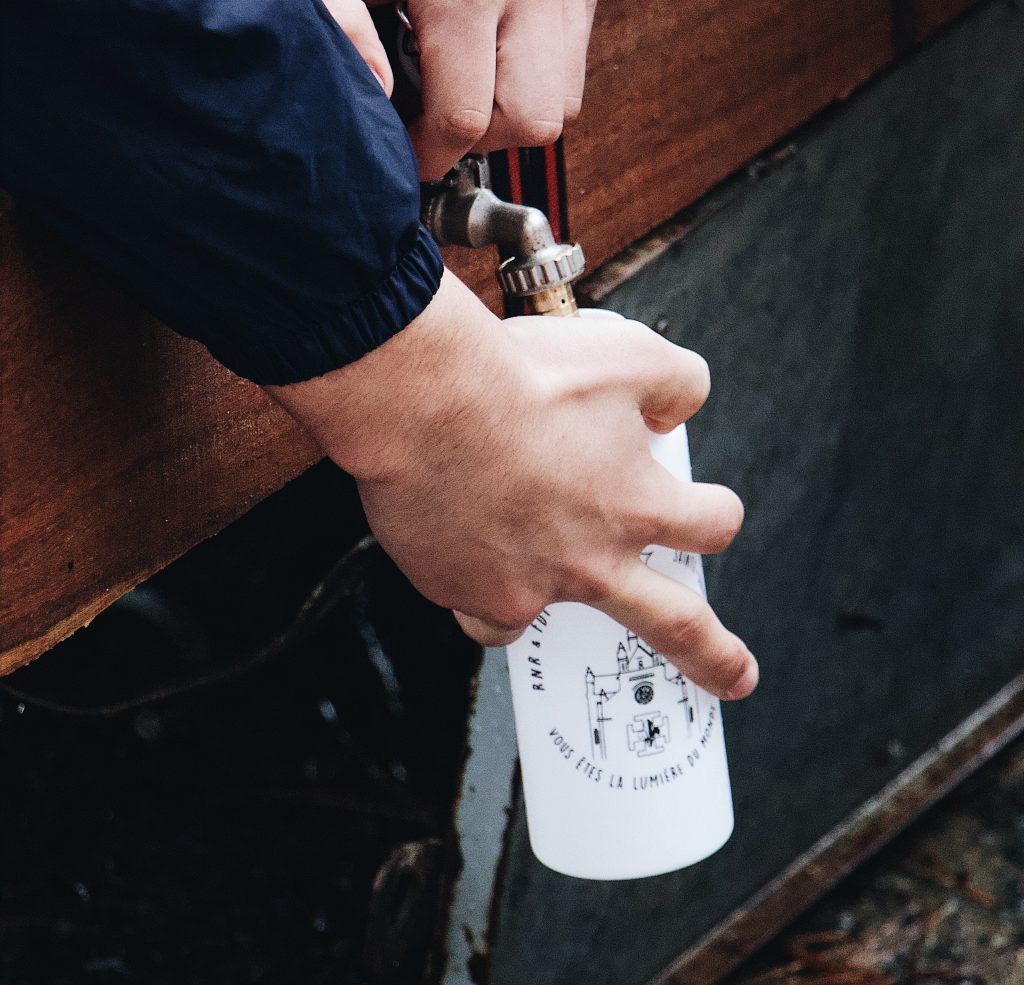 There you have it! A brief guide that shows you where to find free or cheap water while traveling.
As you can see, there are plenty of options, so make sure that you check all of them before opting for bottled water.