Much like coffee, you don't realize just how dependent you are on wifi until you try to live without it. While very few skoolie folks are sad to say goodbye to their home internet bills, they do likely miss the ease of connectivity. Having internet connectivity in your bus isn't just a matter of convenience, though.
People enjoy streaming movies and sharing photos on Facebook and Instagram, but wifi is needed for a lot of people's jobs, too. So, going without it isn't an option, especially for those working remotely while living a nomadic lifestyle.
Your bus internet situation may never be as stable as house wifi (since your normal house doesn't drive to low-coverage zones), but you do have options.
Wifi Extender Antennas
Have you ever parked outside a Starbucks or other business to use their wifi? You were probably in a normal-sized car when you did it, since parking that close in a bus or RV is nearly impossible. Not to mention, buses aren't exactly inconspicuous.
I'm not suggesting that you mooch off of other people's wifi without patronizing their business… please support local businesses! Some campsites even offer free wifi, but the signal strength (without a booster) is typically not reliable enough to do remote work with.
If you park further away, the wifi signal strength on your devices will be much lower. How can you solve this?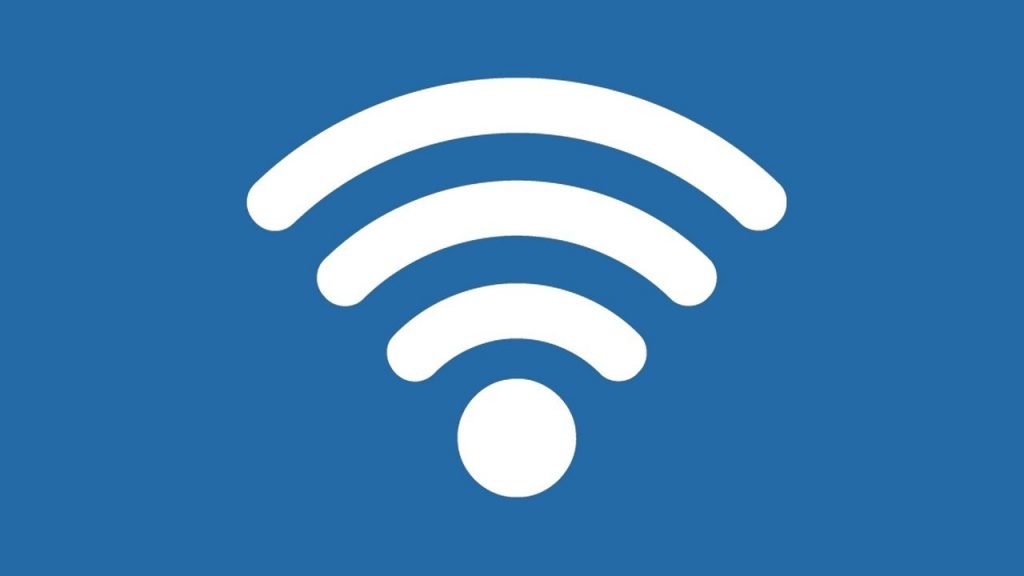 By using a wifi booster or wifi extender mounted in or on your bus. Much like those big TV antennas on people's houses, you can get better signal strength with an antenna that is bigger, better tuned, or better positioned than your laptop or smartphones' built-in antennas.
You can either plug this into the device you want to connect to the internet (laptop etc) or connect it to a repeater. The repeater then "repeats" the signal so that multiple devices can connect to the repeated network being broadcast in or on your bus, rather than the original network.
Wifi Extender Pros and Cons
Upsides:
No additional cellular plan needed.
You do not have to worry about personal data limits while on wifi (good for downloads/uploads and video calls or streaming).
Downsides:
Only works when you are within range of wifi (campsites that offer wifi, small towns and cities, etc)
Free wifi networks are not always secure. You will need to be careful and/or use a VPN when doing banking or other sensitive transactions online.
Possibly slower data speeds than cellular.
There are plenty of wifi extender antennas designed for motorhomes, vehicles, and even marine uses. This is great because the antenna may attach to the roof or the side of the bus (typically by the front door). Wifi extenders meant for indoor use won't cut it in that case.
You can also buy wifi antennas with a repeater as part of the product, such as this one from CC Vector:
Mobile Hotspots
Most wireless plans offer the ability to turn your cell phone into a mobile hotspot. This allows other devices to connect to the hotspot like a local wifi network.
You can also buy separate wifi hotspot devices. These are roughly the size of a cell phone and have the same antenna and cellular plan. But, they're single-use only, meaning that they don't do anything besides provide a mobile hotspot and display data usage.
That might seem wasteful or redundant, but if you've got a family with multiple people connecting to a hotspot, it might be easier to have a standalone device so they aren't running out the battery on mom or dad's cell phone. Not to mention, you might leave the bus with your cell phone, and anyone depending on it for internet connectivity is left high and dry.
Mobile Hotspot Pros and Cons
Upsides:
You are less constrained while on cellular networks than relying on wifi alone.
Adjustable data plans if you need more bandwidth than what a given wifi network provides.
Possibly higher data speeds than wifi.
Downsides:
Additional cellular plan cost every month.
Not all remote areas get cellular coverage (so neither wifi nor cellular guarantees connectivity).
Your plan will likely have limits on data usage.
Mobile Hotspot Options
If you want to use your cell phone for a wifi hotspot, you can contact your existing plan provider to enable hotspot functionality if you do not have it already.
Or, if you want to buy a standalone device, there are a lot of options out there. There are options suited for each cellular provider. Most people will probably prefer to go with the provider they already have, rather than having two separate billing accounts.
Here are options for:
…although most options can be configured for your carrier, after a bit of sim-swapping.
If you are not getting sufficient cellular coverage to make this work, you can buy a cellular signal booster. This antenna is used to get better cellular connectivity from weak, distant LTE signals (as opposed to the wifi signal booster earlier).
Not all mobile hotspots are tied to the major cellular carriers. You can buy hotspots and plans through separate companies like Skyroam. This might sound like a hassle because you need to have an additional plan. However, these devices can switch between cellular networks. So if you're in an area where one network has poor coverage, it can instantly switch to a network provider with better coverage. This can make for more reliable bus internet service.
There's also Nomad Internet, which markets itself mostly to rural folks in need of internet connectivity. But they have mobile internet options as well.
What About Starlink?
You've likely heard of Starlink, which is internet provided via low-orbit satellites. At the time of this writing, their program does not allow moving addresses. It also doesn't allow places without addresses (like your bus, parked in the middle of nowhere).
They plan to add this functionality eventually, but it isn't there yet, which is why we're leaving it out of this list.
Conserving Bus Internet Bandwidth
Regardless of which bus internet plan you go with, it might be good to conserve bandwidth when possible.
You should be able to see your data usage via your mobile plan(s). If you want a more granular look at your internet usage, there are apps for Android and iOS. These apps display live statistics for data usage.
There are a surprising number of devices that use internet connectivity. Your TVs, appliances, and IoT devices might regularly send and receive information to the internet. You can usually turn this off in the device's settings, or unplug it when not in use.
If you have kids who watch a lot of videos, you may be able to turn down the bandwidth on the shows they watch (provided they don't mind).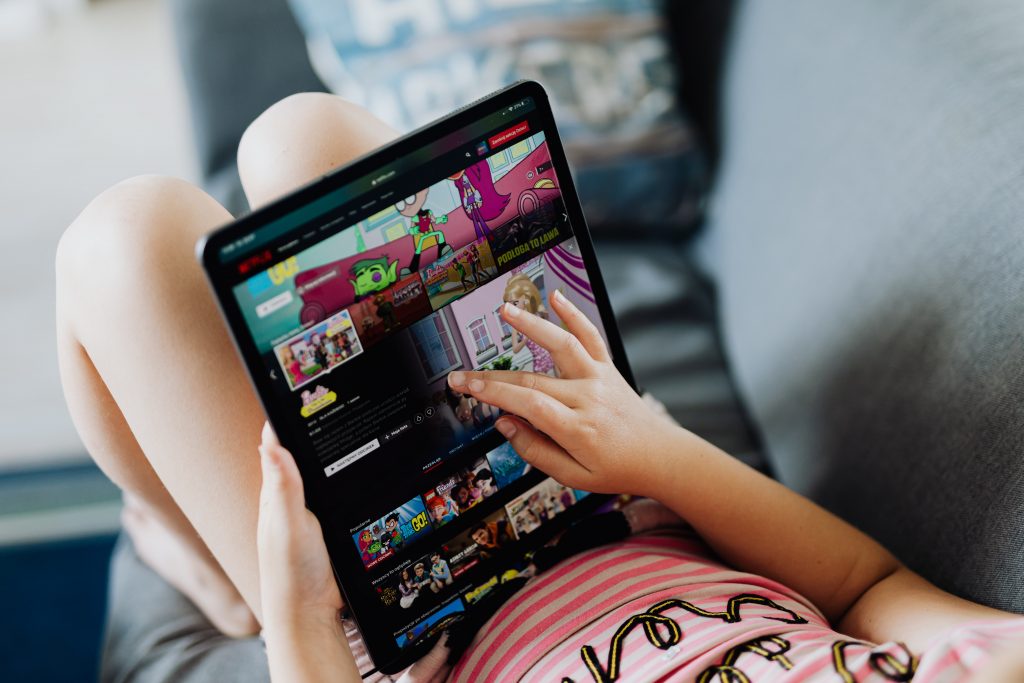 If you work remotely, you can batch your internet-connected activities. Limit usage of certain sites (including work sites) unless you're on wifi. If you use online tools, see if there are offline equivalents of those products to use instead. However, this is getting trickier. For example, Canva is an online graphics tool, but many offline equivalents (such as Photoshop) now work on a monthly subscription model. Photoshop can still be used offline, but it's still largely tied into their online platform.
Check your cloud storage settings. It may be better to back up to physical storage such as an external hard drive instead of regular cloud storage backups. I'm happy with this 2TB option to back up my files.
Lastly, figure out what streaming services you use and transition those to local data copies instead. For example, if you stream music, you can save bandwidth by downloading the music onto your phone while in a wifi network. Then, you're able to play songs that are saved on your phone, instead of using remote streaming. While it's a trade-off of physical space, there are lots of DVDs and CDs available for cheap. If you want to save space, transfer them onto a laptop.
Stay Connected on Your Bus Trips!
We hope this article has been useful for your bus internet questions. Did we leave anything out? Do you have any tips or tricks? Let us know in the comments!